Trust: 1.) Oktavian, 2.) Michael, 3.) Rafaela, 4.) Tobias, 5.) Sebastian, 6.) Henriette, 7.) Christian, 8.) Johannes, 9.) Christine, 10.) Simon
Trust is earned over time. It's no wonder that the boundaries between team and family are blurred within the MAD's wine growing enterprise. The majority of their employees have been a part of the family for a very long time. And family is part of the team.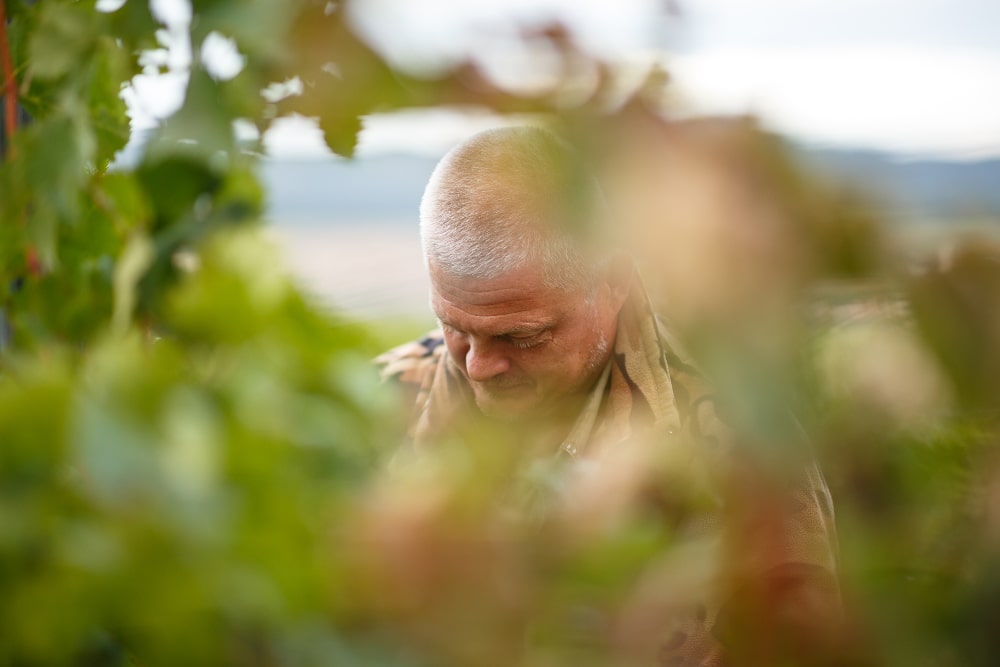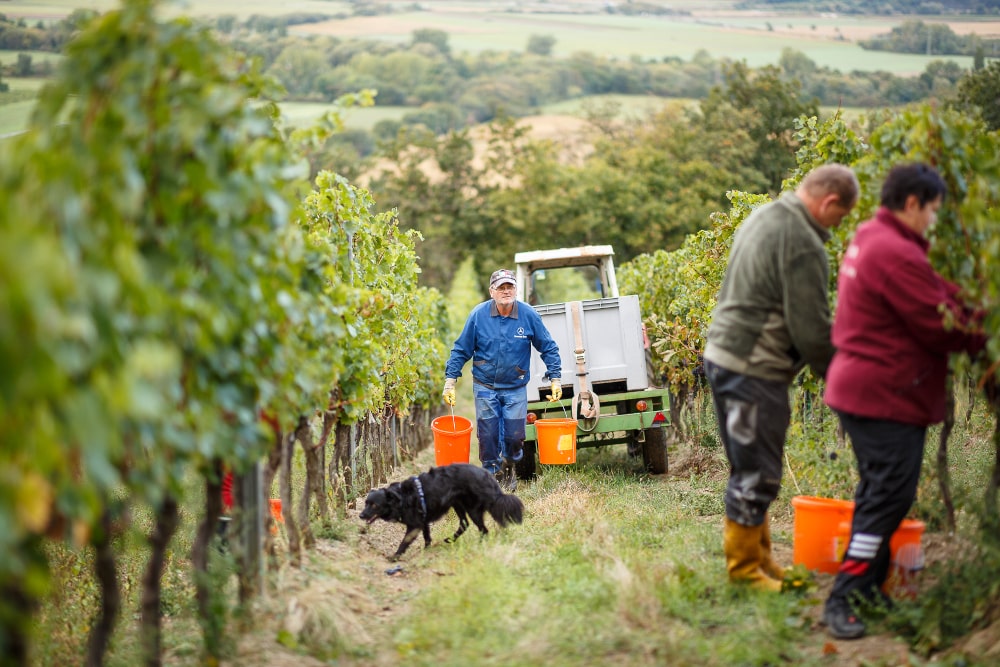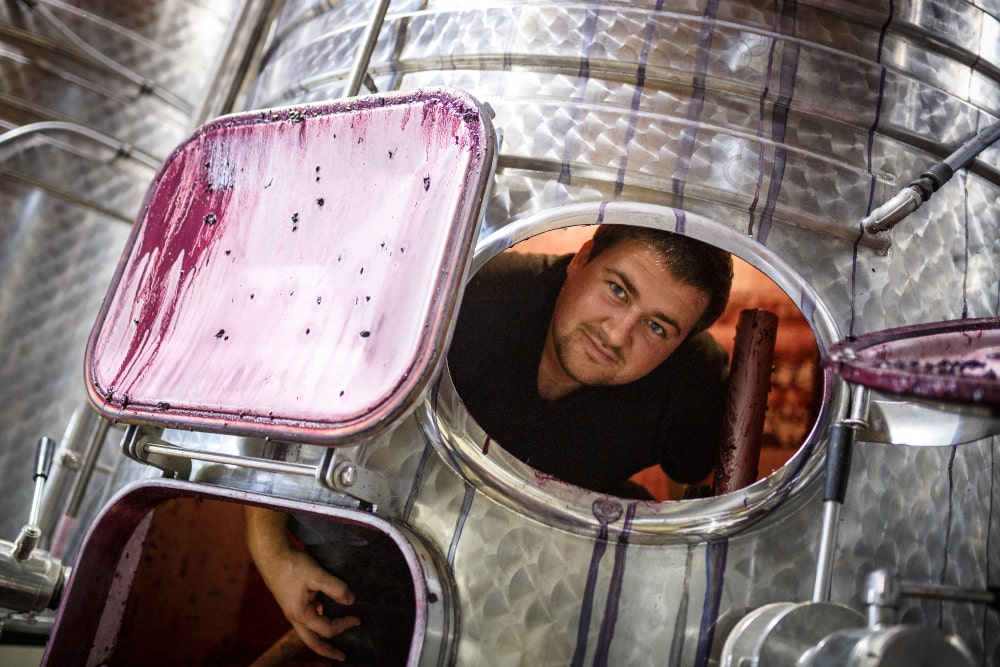 The result: a collaboration supported by trust and understanding, making it possible for us to produce the best wines with lasting character.
Interns are also held in a very high esteem here. It is important to the MADs not only to teach, but to learn WITH and also FROM their interns. They proudly show here who has already been a guest among their family business:
There is a plaque with their names inscribed on it, as a tribute of thanks to all the interns they have had.